Completing the Internship Application
The CEA CAPA internship application form is designed to give the Internships team as much information about you as possible. The more detail we have about your experience, interests, and aspirations, the more closely we can match you to an appropriate site. CEA CAPA puts a lot of care and attention towards the matching process and students will not have the opportunity to choose from multiple different internship sites.
Please keep in mind that it is the potential internship site that will decide whether or not to interview and eventually accept you for an internship position, so it is crucial to make the strongest possible representation of yourself in all materials. Follow this step-by-step guide and you will have a strong application.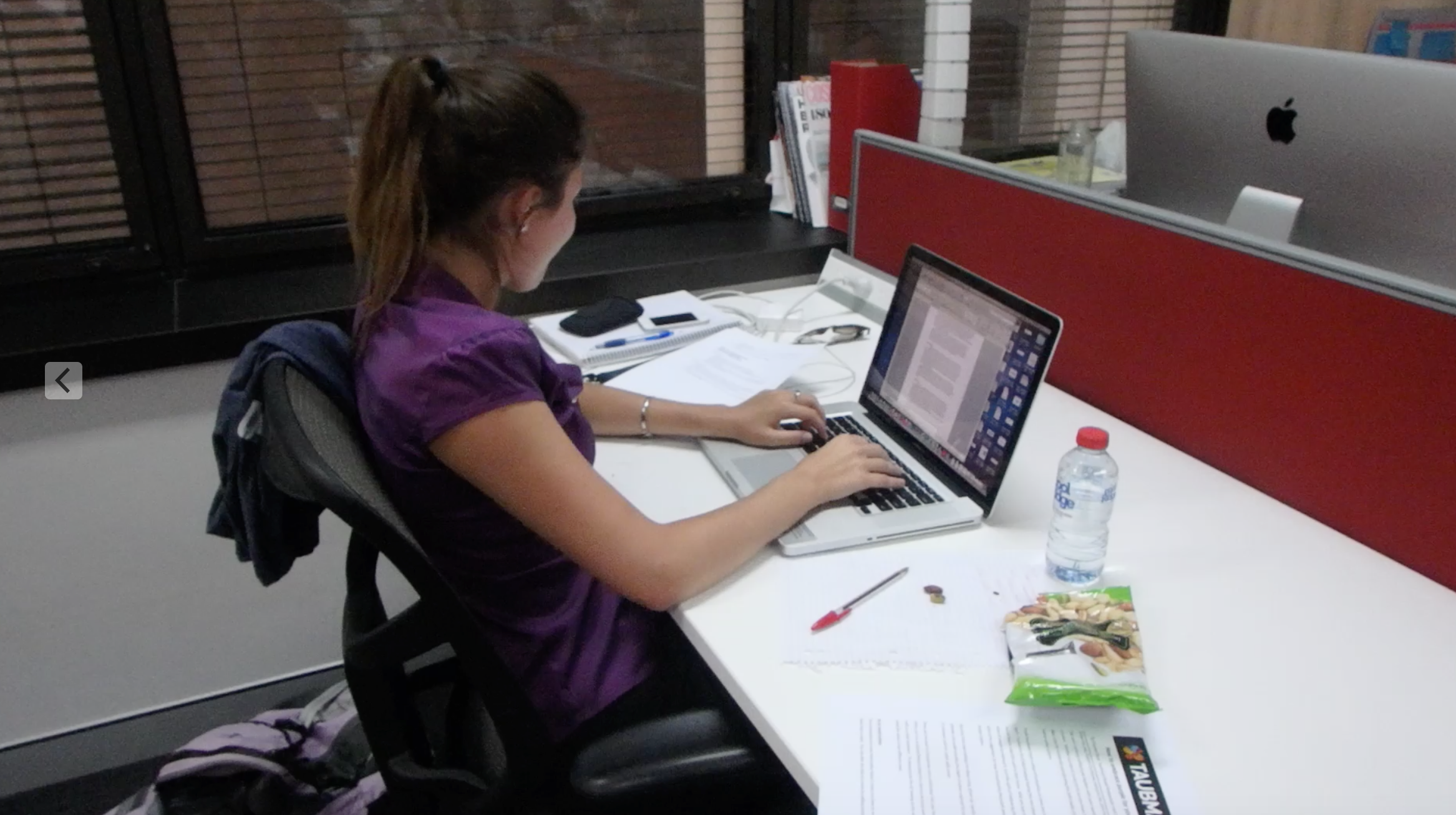 Application Question Guide
Question 1: List any coursework or experience gained through your degree that is relevant to your internship goals.
List all courses taken that are relevant to your internship areas by course title. Do not list courses by course number. Remember to include courses relevant to any of the three areas of interest you have listed. Do not just concentrate on your first choice. It can be helpful to expand on the course title if you have learned or worked on any projects you feel align with your internship areas of interest

Sample Answer
Analyzing Business Problems with Excel
Accounting: Introduction to Financial Reporting
Principles of Marketing
Strategic Management
Question 2: List 3 examples of employment or extracurricular involvement demonstrating responsibility. Include a description of your duties
Give as much detail as you can about the kind of experience gained in each position where you have worked. Do not simply list a job title. Use bullet points for each specific duty and skill required in each role. Where possible, relate your experience to your areas of interest.

Sample Answer
Internship for Any Place Ltd (Marketing Departmentt)
Organized a mail shot to prospective company clients
Created and updated client database
Made follow-up calls
Participated in business meetings and researched clients and competitors on the internet
Assisted with day-to-day administration
Publicity Officer for Any Place University Debating Club
Organized and planned meetings
Media liaison with University newspaper and television
Special event planning and coordination
Reporting to the committee
Cashier Any Place Groceries
Greeted customers and assisted them with their purchases

Kept shelves stocked and ensured the store was in a clean and tidy condition

Opened up on certain occasions and often counted the cash and closed the store

Maintained a customer database



Question 3: Please list your desired areas of internship in order of preference
This is the MOST IMPORTANT section of the application form. Your options may be severely limited if you do not fill out each section carefully. It is important to choose three distinct and realistic areas so the internship staff can explore as many options as possible. If your choices are too closely related, unrealistic, or too specific, program staff will reach out to you to amend your choices so that they're suitable.
The following are examples of what NOT to list:
| | |
| --- | --- |
| TOO SPECIFIC | UNREALISTIC |
| 1. Fashion Marketing for Footwear | 1. Consulting |
| 2. Fashion Marketing Department Store | 2. Wealth Management |
| 3. Fashion Marketing for High-End Brand | 3. Private Equity |

Sample Answer
1. Public Relations
2. Marketing
3. Event Planning
1. Business Analytics
2. General Business
3. Accounting
Question 4: What are your future career plans and how will your internship placement areas relate to these plans?
Be as informative as you can, but be open. This question gives our team a great deal of insight into how you see this internship fitting into your overall career path. If you have no specific aspirations, say so. If you have a very clearly defined career path, let us know that also. The more information we have, the more successful our match will be. Have reasonable expectations, though. Internships abroad are very different from what you may have experienced elsewhere, and some steps you may be anxious to take to advance your career may just not be feasible within the international internship environment.
Keep in mind that some particular internship areas may be more achievable by using your own contacts at home than within the context of a study abroad program.

Sample Answer
My career plans are to go into the marketing field, but I have not yet decided in which direction I want to go beyond that. I find events marketing and planning particularly interesting and would ideally like the opportunity to see how the industry works firsthand and also gain an international perspective. I feel that the opportunity to expand my knowledge of the communications field will be beneficial to my career and I would enjoy the chance to explore areas that I have not yet encountered. Public Relations, for instance, is a field I have considered as a possible career option.
Question 5: What type of duties do you expect to be given?
All realistic expectations will be met by any of our sites. The type of internship will vary, however, depending on the site and your particular assignment. Some sites offer team projects, others offer individual projects and still, others will offer experience helping out on a day-to-day basis. Some will involve client contact, some may not. If you have a particular preference for the type of work you want to do, let us know and we will do our best to meet your expectations.
For this question, think about what you expect to be doing on a daily basis and answer accordingly. Our team uses this question to gain a better understanding of how you are envisioning your internship experience to go. Be sure to spend some time on this question!

Sample Answer
I am really looking to hone my client interaction and presentation skills through this internship. I anticipate doing fairly straightforward tasks, to begin with in the hope that as I demonstrate my ability, I will be given more complex work. Assisting a professional on a specific project would be an ideal way to learn and develop my skills. I would hope that I would be given as wide a variety of experiences as possible although I would of course expect a certain amount of less glamorous tasks that are typical of an internship.
Question 6: If you are seeking a political placement, how important is it that your site reflects your political beliefs? Please give an indication of those beliefs if applicable.
Be clear if you have any strong beliefs that might affect your placement. If this question is not applicable to your internship choices, you can leave this blank.

Sample Answer
As I am seeking a political placement, I would prefer to work with a more liberal to moderate organization.
Question 7: Please provide any additional information that will assist us in locating the most appropriate and rewarding placement for you. Include any special skills you may have i.e. computers, languages, strengths, personal qualities, etc.
Tell us everything that may be a selling point, such as computer skills, languages, academic prizes, and particular interests. It will be of interest to our placement sites if you have lived or studied abroad or visited this country before.
Sample Answer
Computer skills:
Microsoft Office
Canva
Social Media Posting
Languages:
Advanced Spanish Speaker
Strengths and Skills:
Organized
Reliable
Team Player
Interests:
Public speaking, tennis, reading, theater, and politics