The virtual My Global City calendar includes fun and engaging social events and cultural activities with opportunities for reflection. Activities are chosen based on their relevance to our Student Learning and Development Outcomes: Globalization, Urban Environments, Social Dynamics, Diversity, and Personal and Professional Development.
Virtual My Global City events are included for all CAPA Online Study Abroad and Remote Global Internship students:
Examples of live virtual My Global City events our students participate in include:
Virtual Tour of the Salvador Dalí Museum, Barcelona
Dali was a leader in the surrealist movement known for bizarre paintings and technical detail. Join Dr. Rebecca Swanson for a stroll through the Salvador Dalí Museum in Figueres where Rebecca will discuss Dalí's work, highlight a few key pieces, and explain the influence of Salvador Dalí.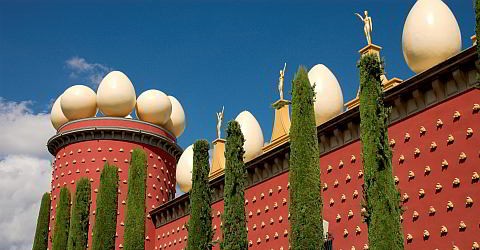 Learn Some Irish, Dublin
Did you know... Irish is the first official language of Ireland? Irish is a very old and very beautiful language, but don't worry, everyone speaks English in Ireland! Join Hayley from CAPA Dublin and learn cúpla focal (pronunciation: "koo-pla fuc'ill") "a couple of words" for yourself!
Virtual Visit to the Duomo, Florence
Renaissance Art History professor Emily Moloney takes you on a virtual visit of Florence's most representative monument - Cathedral of Santa Maria del Fiore (The Duomo) and its incredible Cupola! Hear the history behind them and see some art works that are only accessible to local visitors!
LinkedIn Toolbox Session, Dublin / London
CAPA's Toolbox Workshops are another way for students to acquire new knowledge, and further develop professional skills and experiences that will impact their career readiness. Learn how to make your profile stand out, how to avoid common mistakes people make on LinkedIn, as well as some tips for how to network online!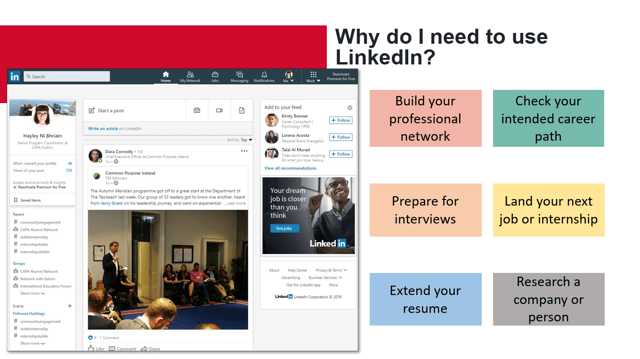 Italian Cooking Lessons, Florence
The CAPA Florence team opens up their kitchen to teach you how to make some traditional Italian recipes like bruschetta, zucchini and mint risotto, and tiramisu. You can cook along with the lesson and share the food with your friends and family!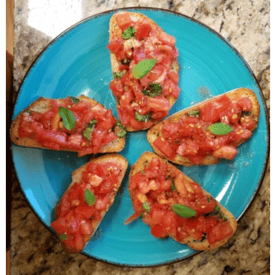 "I highly recommend joining the Florence CAPA team for one of their Food, Life, and Culture events this semester! Today I learned how to make bruschetta and it turned out so delicious!! Thank you CAPA Florence!"
–Madison Callaghan, summer 2020 Remote Global Internship student
Superilles and Walkable Cities Discussion, Barcelona
Laura from CAPA Barcelona leads a discussion of Barcelona's city planning along with the new concept called the superilles, which has been introduced in Barcelona to dedicate urban space to walking and pedestrians.
Virtual Tour of Redfern, Sydney
Redfern is an inner city suburb of Sydney characterized by its Indigenous Australian population, migrants, and working class history. On this live virtual tour, you'll learn about an important part of Sydney shaped by colonization, globalization, and now gentrification.
Witches of England: An Introduction, London
Professor Mike Punter hosts an interactive lecture on the History of Witches in London and beyond! We'll look at Roman fears about British witches in the first century, then move on to Shakespeare's London and the evidence for spells, curses and love magic! We'll then look at the most infamous British case of all: The Pendle Witches, to see how a chance encounter on a forest path led to mayhem and murder and directly influenced the events of Salem, Massachusetts in 1692-'93.
Service Learning, Florence
The CAPA Florence program offers opportunities for you to establish genuine connections with locals in Italy, deepen your knowledge of the culture, and gain exposure to the Italian language to make your online study abroad experience even more meaningful. The two Service Learning options currently being offered through CAPA Florence are the Ganzo program—where you'll be matched with an Italian family—and the FriendMe program—where you'll be matched with an Italian peer. If you sign up for either of these programs, you'll meet with your family or friend on Zoom about once a week to get to know each other and learn more about each other's cultures.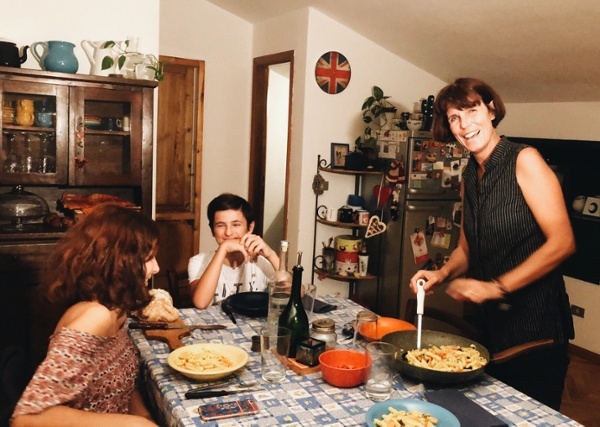 Examples of self-guided My Global City events our students participate in include:
Barcelona: Unwind with a movie night and watch selected movies in Spanish or English.
Florence: Watch the New York Times' "36 Hours in Florence" to learn more about Florence's rich history and vibrant culinary, artistic, and musical experiences.
London: Look around inside London's most iconic Underground stations.
Dublin: Bake traditional Irish recipes at home, such as freshly baked scones. We'll provide the recipes, and the rest is up to you!
Sydney: Get a feel for Australian culture and learn to better understand your coworkers though suggested videos such as "10 Things you Should Know About Australian Culture" and "How to Speak Australian."
Multiple locations: Take a virtual walk around your Global City and explore famous landmarks with interactive 360-degree tours.