Make Prague Your Classroom
Study and intern abroad in one of Europe's most beautiful cities through CAPA's partnership with CEA Study Abroad. Prague's hidden courtyards, winding streets, traditional pubs, and eye-catching architecture are uniquely juxtaposed with the city's very modern business and academic opportunities. With a growing economy, vibrant arts and music scenes, an influential intellectual community, and architectural styles ranging from Gothic to Baroque to Art Nouveau, Prague is an ideal setting in which to explore Czech culture.

Prague is centrally located in the middle of Europe with a great public transportation system, international railway connections, and international airport, all making it extremely easy and affordable to travel around the city and across Europe. The CEA Center is located in a renovated historical building in the heart of the Old Town district.
Quick Facts:
The famous Charles Bridge dates back to the 1300s, while Prague castle (the third-largest in the world) was constructed around 880.
Prague's astronomical clock is one of the oldest functioning today. It displays time and date, the position of the sun, the phase of the moon and astronomical cycles.
The Lennon Wall has been decorated by locals with John Lennon and Beatles-inspired graffiti and lyrics since the 1980s.
Night at the Museum: Every summer, many of Prague's galleries open their doors for free from sunset till midnight.
Prague's historic center is a UNESCO World Heritage Site.
Currency: Czech Koruna
Average temperatures: 30°F (January) - 75°F (July)
Learn About Studying with CAPA in Prague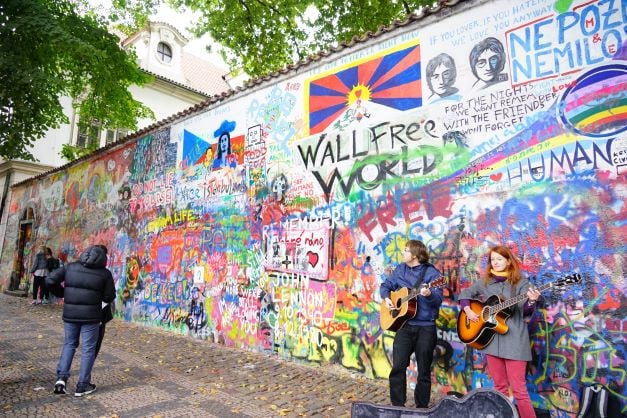 Experience
Live like a local in this vibrant, historic city. Walk to class past UNESCO World Heritage sites, explore hidden courtyards, winding streets, traditional pubs, and eye-catching architecture.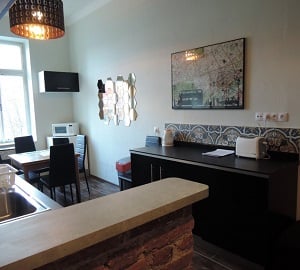 Live
Live in a shared apartment with a single or shared room located close to the city center and within 45-minute commute to the CEA Center and Anglo-American University where classes are held.
Learn
Choose courses from Anglo-American University's (AAU) full curriculum: More than 100 courses, all taught in English, across a range of disciplines. Complement your studies at AAU with courses at the CEA Prague Center.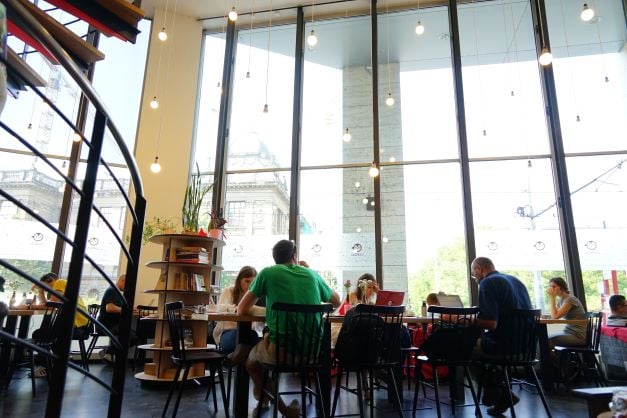 Intern
Choose the study + internship program option and acquire useful professional skills for your future career, enhance your classroom experience, connect with locals, and improve your resume.